Male escort booking
Would you like to plan a date, or discuss the possibilities, or do you want some more information first? You do not have to register with us, please just simply contact one of our team members.
You can do that by means of the following:
E-mail: [email protected]
Telephone, Text message or WhatsApp:
+31 (0) 6 54 686 473
Att: Use of this contact form is free and without any obligation. We always respond as quickly as possible. If you don't receive our email within 24 hours please check your spam folder!
If you want to become a male escort, please first read our information about a gigolo job.
Contact form
Use of the contact form or email is free.
After receiving we will inform you about the costs and other details. Then you can decide to make your booking.
Bookings
You can simply make a booking by telephone, email, whatsapp, text message or use the contact form. Your booking will be completed by paying the prepayment (deposit).
Payment
Payments must always be made partial in advance (deposit). Please note that the amount of the prepayment we provide you, must be received by us before the booking can take place. After receiving your payment we will instantly confirm your booking. The rest amount can be paid in cash to your escort.
Your choice of (pre)payment:
Your prepayment (deposit) can be made quickly, easily and secured by Mastercard, VISA and MAESTRO creditcards online through our website (see below), however we have to charge you with 5% extra, due to the costs of the creditcard acquirer. The payment by credit card takes place in the 3D-Secure mode, in a maximum safe and secured way.
A regular international Bank transfer to:
All Sensez B.V., the Netherlands
IBAN: NL83RABO 0147243203
BIC: RABONL2U
If you prefer only cash payment we also accept cash payments worldwide through Western Union (limited amount, please first ask us for more information).
If you have a Dutch bank account you can also pay by iDeal through this website, see below
The recipient will appear on your bank statement just as "All Sensez BV" and a code number, so no association with our services.
The rest amount can be paid in cash to the escort at the beginning of the date.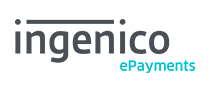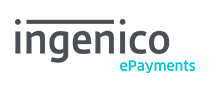 1. Please enter the amount of your payment below, in EURO, and proceed by clicking the button Complete payment.